Pickleball and Tennis
at Lake of the Woods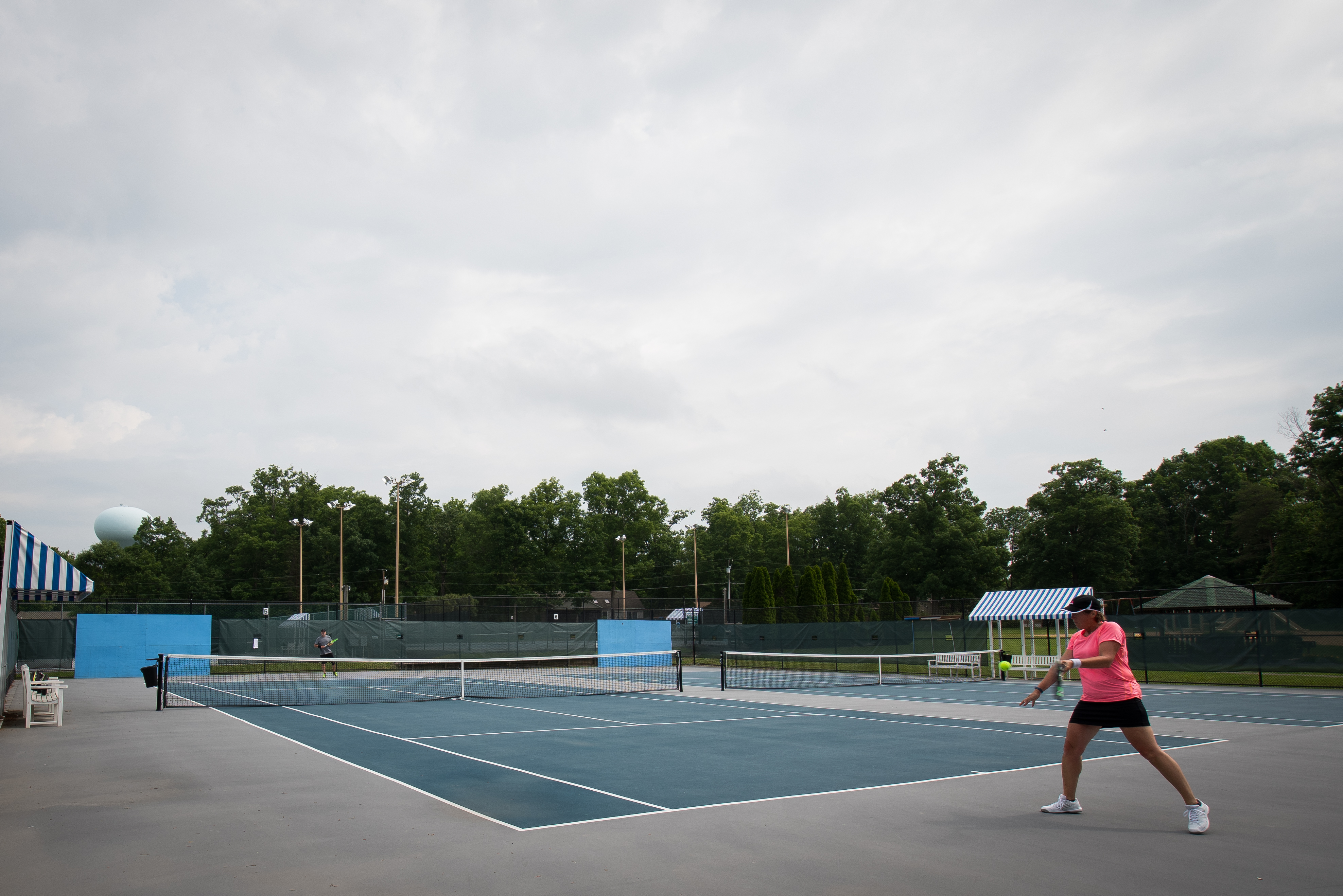 There are six outdoor pickleball courts four tennis courts, all of which are located in Hollyfield Park. All pickleball courts are lighted, with two tennis courts being lighted as well. The other two tennis courts are soft surface courts without any lights. The courts are open daily from 7 AM – 11 PM. There is one indoor Pickleball court as well, which is located in the LOW Community Center and is open from 9:30 AM – 3:00 PM on Monday, Wednesday and Friday and 7:30 AM – 3 PM on Tuesdays and Thursdays.
Low Members are required to pay an amenity fee that can be done either daily or annually. Access to the courts is granted through a passcode that must be imputed and is obtained through payment of the amenity fee. The courts are to be used solely for tennis and pickleball, and Non-marking athletic shoes are required to be worn in order to play on all outdoor courts.
Free Pickleball lessons are offered through the LOW Pickleball club at the indoor court every Thursday from 10:50 AM – 12:20 PM. Outdoor lessons are also available during the summer. There is a professional tennis association instructor that is available for private or group lessons. LOW members are required to pre-register and pay the associated instructor fees. Members are also required to follow and obey all rules that are posted on the courts.
Continue to review all the wonderful amenities Lake of the Woods has to offer.